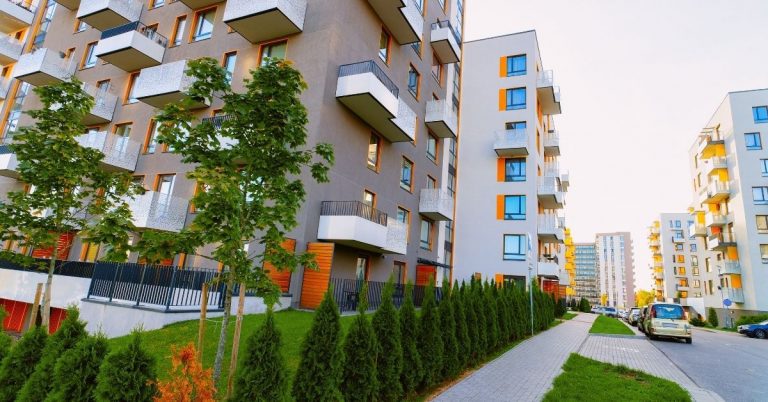 When it's time to move out of your apartment, you've got a lot on your mind. If the thought of preparing to move into a new place isn't enough, you're also tasked with cleaning out your old apartment and trying to get your deposit back.
Tenants leaving too many items behind is one of the top reasons to not a deposit back, according to apartments.com. You want to leave the rental just as you found it.
To do this, you need to make sure all items are removed from your apartment prior to vacating. But that little extra money is just enough motivation to get you to clean out the apartment before you move out and move on. 
Plus, taking the time to clean out your old apartment might make you stumble upon some old items that you forgot you had (hello old yearbook from High School). 
But where do you start, especially when you're short on time and need to move out quickly? In this guide, we'll cover how to clean out your apartment. We will also discuss apartment junk removal services and how to hire an apartment cleanout service in the Bay Area to do the work for you.
What is an Apartment Clean Out?
Simply put, an apartment cleanout is the complete removal of all or most appliances, furniture, kitchenware, foodstuffs, and all personal items from your apartment – including items inside closets, cabinets, and drawers. A full apartment cleanout generally includes removing all items from the unit, so that it's ready for final detailed cleaning.
Though the name itself is self-explanatory, there is a clear difference between an "apartment junk cleanout" and an "apartment junk pick-up". 
An "apartment junk cleanout" follows the previous definition and is often done when an apartment's inhabitants are moving out and don't want to take a large majority of their items or any other reason one might have to completely clear out their apartment.
An "apartment junk pickup" is a bit different, in that it often just involves the removal of a few items, such as a sofa or a small to a medium load of general junk items. A standard apartment junk pickup is usually for those who are upgrading their furniture or only wanting a few items hauled away from their apartment.
How to Do an Apartment Clean Out
No matter what the circumstances are, performing a total apartment cleanout is a job involving several things to keep track of before move out day. As experts in apartment cleanouts, below are a few tips to follow to ensure your next apartment cleanout goes smoothly:
1. Start Early 
When it's time to clean out your old apartment, start as soon as possible. We also recommend getting the small stuff first. If you are moving out in the next couple of weeks, now is the time to start planning to eat the food in the refrigerator and pantry. It's also time to start removing non-essential items like decor pieces and boxing-up knickknacks. 
If you plan to try to sell some of your items, start listing your less frequently used items for sale in advance.
Planning weeks ahead will save you so much stress when it comes down to crunch time. 
2. Tackle Small Items and Knickknacks 
While you're still ahead of the game (go you), the first thing you will want to focus on is removing the small items. Doing so will allow you to get around and clean those areas that are hard to reach. 
You'll need to go through every room and cranny of your house to get everything you need. Start cleaning out things like nightstands, bookcases, and junk drawers.
3. Make Piles 
If you have a lot of things that you want to get rid of, make piles. As you work your way through your apartment cleanout, we suggest organizing piles into three categories. 
From here, start listing the items that are for sale first! These items may take some time to sell so you will want to leave a little buffer time for this. 
Then, make 1-2 small trips to a donation organization a week or so leading up to your big move-out day. Here's some useful information about donation services during COVID. 
Finally, throw away or recycle any items deemed as trash. Some items like furniture or mattresses usually are not able to be thrown away in your apartment complex dumpster area. Make sure you check on this in advance so that you can put together a game plan for what to do with these bulkier pieces. 
Apartment Cleanout Services
For renters, apartment cleanouts are a dull and unwanted job. But unfortunately, it's got to get done if you want your deposit money back. 
But what if you are short on time, unable, or just don't feel like doing the job yourself? 
Hire help!
Hiring a professional apartment cleanout service in the Bay Area will save a whole lot of time and money. It can also be more feasible and efficient to do so you can focus on the other tasks of your big move.
There are a number of Bay Area apartment cleanout services that will clean out entire apartments or even just help remove smaller items like unwanted furniture and mattresses from your unit. You won't even have to lift a finger.
Here's how apartment junk removal services work with Nixxit. 
Our junk removal specialists will handle the removal, bagging, and lifting.

Our team will load up our truck

Sweep the area where items were removed from

Haul away the junk for proper disposal, donating, and recycling
How Much Do Apartment Cleanout Services Cost?
Pricing for apartment cleanouts includes the loading, hauling, disposal, or recycling fees. Most companies charge by the volume that you fill up in the truck, so the price quoted depends on how many items they will be hauling and the overall volume of the load. 
There are never any hidden fees when using Nixxit and we always provide a no-obligation upfront estimate before the start of any job.
Nixxit Junk Removal: Professional Apartment Cleanout Services in the Bay Area, CA.
Apartment renters and owners looking to get rid of large items or to clean out their entire apartment unit love working with Nixxit. 
Whether you have household furniture like couches and sofas, chairs and tables, appliances, mattresses and bed frames, general household goods, televisions, or general trash, we've got you covered. We also offer apartment services for property management companies.
If you have searched "apartment cleanout services near me", look no further. Nixxit provides apartment cleanout services across the entire Bay Area, CA, and can help make junk removal from your apartment a breeze.
Get Started On Your Apartment Cleanout Today!
Call 1-855-5-NIXXIT. Our friendly apartment junk removal professionals will work with you to assess the scope of your project, and get you on the schedule, and provide you with an on-site no-obligation estimate. 
After our junk removal professionals arrive and provide you with a final estimate, they get to work, efficiently removing the materials from your apartment unit. 
Whenever possible, items are disposed of in an eco-friendly way, either through recycling, rehoming, or donating. Make the environmentally conscious choice when it comes to cleaning out your apartment.
Need Help with an Apartment Cleanout in the Bay Area, CA?
Nixxit Junk Removal can help with your apartment cleanout needs in the Bay Area.
Full-Service Removal and Sorting
We Can Work Directly with Tenant or Property Manager
We Do All the Work!
Locally Owned and Operated
Donation and Recycling
Same Day Appointments Available
Get Started