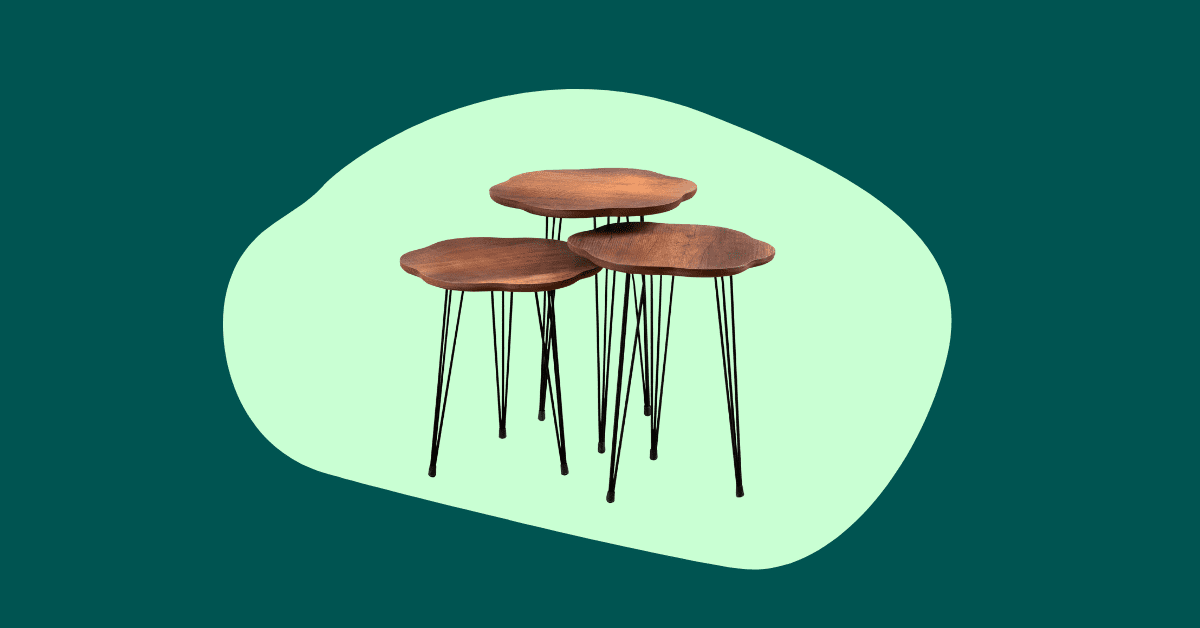 Buying a coffee table is easy, right? All you have to do is find one you can afford that looks halfway decent. And yet, the virtually endless variety available in today's market might surprise you when you start shopping for a new coffee table. Don't panic just yet; we've got all the answers right here to help you find the perfect new coffee table.
Before you purchase a new coffee table, don't forget about getting rid of the old one. Don't just throw your old furniture on the curb. Instead, call the full-service junk removal experts here at Nixxit Junk Removal. We serve the entire San Francisco Bay area with our eco-friendly junk removal services and can easily haul away your old coffee table or sofa for you. Call Nixxit Junk Removal at 925-521-8354 today to schedule a pickup or book your appointment online.   
First Thoughts and Considerations
Before you even set foot in a store, you've got some important decisions to make. Consider style, function, budget, quality, material, and aesthetic. For example, are you looking for a coffee table, console table, or end table?
Coffee Table: The best place for a coffee table is directly in front of the couch. Most are either square or round and some feature drawers or other storage compartments. People use them for holding food and beverages, books, magazines, small décor items, or the remote.
End Table: This table style is usually smaller or square, and it sits on either end of the couch or next to an armchair. It's the perfect place for a lamp, pictures, or home décor items.
Console Table: Console tables are long and usually sit against the wall in an entryway or hallway. Their primary purpose is to hold pictures, home décor items, keys, art, charging stations, etc. However, people also use this style for living rooms with a couch in the center. Putting the table directly behind the center sofa adds cohesion and brings the room together nicely.
Living Room vs. Family Room
Where are you planning to place your new coffee table? If it's going in the family room or den, you'll need something durable, with a surface strong enough to double as a footrest and coaster. For the living room, you'll probably want a more formal or traditional table.  
Aesthetics vs. Ease of Cleaning
The next decision you'll need to make is about aesthetics. Do you want a surface that's going to be easy to clean, even if you're not in love with the material? Or are aesthetics your number one priority? If you have kids or pets, you may want to skip fancy features or materials and instead choose a table that's durable enough to last for the long term.
Quality vs. Price
Of course, price vs. quality is another consideration to weigh. Does your budget have some wiggle room in it? Are you willing to spend more on a higher-quality product? Or are you okay with something on the lower end of the price scale, even if it won't last as long? Ask yourself all of these essential questions before you make your final decision.  
How to Measure for a New Coffee Table
The next step in your buying process is measuring your space to determine optimal length and height. The perfect length for a coffee table is between one-half and three-quarters of your sofa or largest seating arrangement. If you're not mathematically inclined, don't worry. It's a simple calculation: length of your couch x 0.75 = ideal coffee table length.
Next, determine the height that feels most natural to your hand when you're sitting on your couch. Technically, the best size for a coffee table is between 16 and 18 inches. At that height, an average-sized adult won't have to strain to reach an object on the table. If you have low-profile seating, you may need to look for a smaller coffee table to keep the room proportional.
Common Shapes and Styles
Below we've listed the most common styles of coffee tables, but you're always going to find an exception to the rule. It's a buyer's market, and you can find virtually any shape or style. Some tables have designs that essentially turn them into more of an art piece than a functioning table. However, most coffee tables fall into four categories:
Round: Round shapes are ideal for small spaces because they don't have any sharp or square edges that you'll need to maneuver past on your way to the couch. For that same reason, they're also an excellent choice for people with kids.
Oval: Do you have an L-shaped seating arrangement or sectional? If so, an oval-shaped coffee table is a perfect choice for softening those sharp lines.
Square: If there's nothing you love more than a room with symmetry, you may want to consider a square coffee table. To get the most out of your new table, opt for one with built-in drawers that will give you some convenient storage space.
Rectangular: Rectangular-shaped coffee tables work well in larger rooms and usually have the most space for holding objects. They offer a modern, contemporary look.
Coffee Table Materials
When it comes to choosing a material for your new table, you're spoiled for choice. You may even have trouble deciding due to the sheer amount of options on the market today. The most common materials you can find usually include:
   

Wood

   

Glass

   

Acrylic

   

Marble

   

Mirrored

   

Rattan

   

Wicker

   

Leather

   

Woven

   

Cork

   

Upholstered

   

Metal (steel, brass, aluminum, copper, wrought iron)
Finding the Perfect Coffee Table
Remember, before you can bring in your new coffee table, you've got to trash the old one. Don't worry; we've got you covered. At Nixxit Junk Removal, we're a locally owned, eco-friendly junk removal company serving the entire Bay Area, primarily in Contra Costa and Alameda County.
Before setting up your new table, give your apartment or house a quick spring cleaning and remove any old furniture or junk you don't need anymore. We donate the vast majority of what we haul away, which goes to help people in need in the Bay Area. Schedule your pickup by booking online or call us at 925-521-8354.