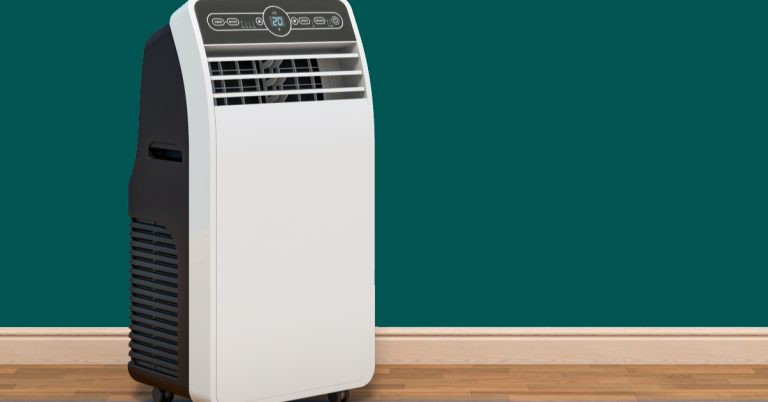 Like any other appliance, AC units eventually get old and wear down. Unfortunately, disposing of your air conditioner can be difficult. 
If you've considered throwing it on the curb for the local trash collector to pick up, think again. Dumping your AC unit on the streets or in the garbage is illegal since it contains harsh chemicals. 
Keep reading to learn how to correctly dispose of an air conditioner, so it's safe and hassle-free. 
Why Is Proper Air Conditioner Disposal Important?
Proper disposal is crucial because throwing away your air conditioner with the rest of your garbage is technically illegal. An AC unit contains harmful chemicals to the environment, so it requires specific handling procedures. 
The most common refrigerants found in AC units are R-22 and R-401A refrigerants. R-22 refrigerants have ozone-depleting chemicals, so manufacturers have moved away from using them to help improve efficiency per EPA standards and reduce environmental impact. 
While R-401A refrigerants are less hazardous, they can still negatively impact the environment if not disposed of properly. According to the Department of Climate Change, a single kilogram of R410A refrigerant has the same effect as running your vehicle for six months. 
The Clean Air Act states that it's illegal to dispose of AC units without reclaiming these harmful refrigerants. Equipment utilized to reclaim R-401A refrigerants must meet proper EPA standards. 
How To Dispose of an Air Conditioner the Right Way
Removing a bulky air conditioner can be tricky enough, but disposing of it presents another issue. The good news is many options are available to help you dispose of the unit properly. 
Donate It
Some families can't afford a new AC unit. Donating your old unit means people in need can buy it from thrift stores and donation centers. 
You can donate to charitable donations. However, before you donate, check the list of accepted items or call ahead to ensure they'll accept your air conditioner. 
Some donation centers that accept large furniture and household items won't accept building materials like AC units. The main reason is that there are potential safety hazards that workers are not equipped to handle safely.
Take It to a Scrap Yard
Scrap yards are a great way to dispose of your air conditioners safely. However, most scrap yards don't accept the unit unless you've drained the refrigerants and oils. 
Typically, you'll need to hire a licensed HVAC professional to scrap those refrigerants since it requires expertise and special equipment approved by the EPA standards. This will cost $50-$100 or more (per unit) to drain the freon. Some HVAC professionals may also require a minimum fee or minimum number of units to service in order to come out. 
Once the freon is drained, you can take it to the scrap yard. The scrap yard will generally collect all metals, including copper wires, copper tubing, steel material, electric motor, and power supply from your unit. 
Make sure you ask the scrap yard what paperwork they may need in advance before accepting these items. Some require that you fill out a DTSC form and bring EPA documentation showing that the freon was pre drained by a licensed professional.
Search for a Rebate Program
You can ask your local utility provider if they offer rebate programs that pay customers a small stipend to recycle your inefficient or old AC unit. These rebate programs encourage users to recycle their old appliances. 
There are also online databases like the DSIRE, where you can search for state incentives and rebate opportunities based on your zip code. 
Trade It in for a New One
Some manufacturers have trade-in programs allowing customers to give back their units in exchange for credit for buying a new appliance. Generally, it's best to ask your retailer or local HVAC companies whether they offer trade-in programs. 
Use an Air Conditioner Removal Service
While these methods are all practical and environmentally safe, they can be time-consuming to do on your own. If you're looking for a hand-free way to dispose of your AC unit without the hassle, the easiest way is to use a junk removal service like Nixxit. 
Besides your air conditioners, our team can also dispose of any unwanted items in your home, including old refrigerators, mattresses, and other bulky items. Nixxit takes care of all of the air conditioner disposal logistics..
Frequently Asked Questions
Are Old Air Conditioners Worth Anything?
Before you completely dump your old air conditioner, you may be surprised to learn it could be worth something. You can scrap many old AC units for cash once the Freon has been removed since they contain various valuable scrap metals. You can sell these components to metal recycling companies. 
Need to Get Rid of an AC? Call Us!
Getting rid of an AC unit can be inconvenient and confusing, but doing so correctly is crucial for your safety and the environment. 
If you've been searching for the most effective way to dispose of your old air conditioner in the Bay Area, consider Nixxit. Our appliance removal service is the best option for residents in the Bay Area. Simply schedule an appointment convenient for you, and our crew will help either travel to your home or curbside for pickup. Nixxit is committed to the environment, so we work to dispose of your air conditioner ethically by recycling or donating items where possible. 
Contact us for a quote, or book your AC removal appointment online today.
Need Help with Electronics Removal in the Bay Area, CA?
Nixxit Junk Removal can help with your electronics removal needs in the Bay Area.
Fully Licensed and Insured
Locally Owned and Operated
Full-Service Removal and Sorting
Donation and Recycling
Get Started