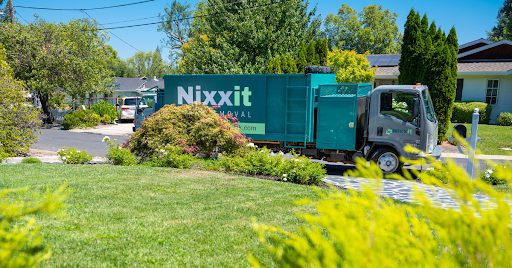 Trash piles up, and while it's easy enough to take out the garbage each week, it's another matter altogether when you have a ton of junk!
Not all trash is the same. Your trash can filled with household waste won't end up in the same place as an office computer.
Junk removal exists to sort garbage and do all the heavy lifting so that you don't have to—but how do junk removals work? And what types of removals are there?
Keep reading if you need junk removal for your home, office, business, or anything else. We'll cover everything you need to know about junk removal to get the easiest solution to a clean, trash-free space.
What Is Junk Removal?
Junk removal does more than take the trash bags from your curb—although that can be part of it too! A junk removal service will come into your home, office, or property and do all the work for you. They take care of the heavy lifting, sorting, and loading, while also making sure the items get disposed of properly.
If you don't want to be home for the appointment, many junk removal service providers also offer curbside pickups. This is a great option to quickly get rid of your trash so that you don't get fined for putting items that are illegal to put in the regular trash.
A good removal company also will sort items to send to donation or recycling. The additional service is critically important, given only 32 percent of Americans recycle.
With an eco-friendly junk removal service, you can have peace of mind that your junk ends up where it should and that you've done your part to support the environment.
Types of Junk Removal
There is more than one type of removal. Make sure you hire the right service to optimize your experience and minimize removal costs.
Commercial
A commercial junk cleaning service helps businesses, from mom-and-pop stores to retailers, corporate offices, and more.
When you run a business, the last thing you want is trash cluttering the sidewalk and driving away customers. And if you have a lot of junk, you don't want a removal interrupting your daily business operations.
Commercial junk removal services let you clear out a space at a time that works for you, whether you need store computers, conference tables, or any other item in your commercial space removed.
Businesses that may benefit from commercial junk removal include:
Offices and warehouses
Schools
Government agencies
Retail stores
Restaurants
Hotel and hospitality providers
Events centers
Construction sites
And more
Residential Junk Removal
Whether you are moving to a new home or doing some spring cleaning, residential junk removal services can help. Cleaners and removers can clear out lived-in or uninhabited spaces, including single-family homes, multi-unit homes, apartments, trailers, and more.
Besides getting rid of unwanted junk, removal experts also can send items in good condition for donation or recycling.
Common examples of the sort of items removed by residential cleaners include
General Junk and Trash
Appliances
Furniture
Household Goods
Mattresses
Clothes
Toys
Electronics
Carpeting
Pianos
Hot Tubs
Exercise Equipment
Property Junk Removal
Property cleanouts can make a cluttered space habitable or sellable. Whether you are a property manager, landlord, real estate agent, or an employer at a senior living facility, property junk removal can get the space cleared out before another family moves in or the property goes to market.
Property removal companies will offer many kinds of cleanings, including:
Estates
Multi-family apartments
Foreclosures
Evictions
Hoarding
And more
Appliance
Don't injure yourself trying to move a heavy appliance—let property removal experts do the heavy lifting for you.
In California, sidewalk dumping can lead to hefty fines and citations. Not to mention, even in cities that offer bulky item collections, moving these items yourself is not advisable.
Let a team of experts remove bulky appliances for you, including:
Dishwashers
Clothes washers and dryers
Refrigerators
Ovens
Stovetops
Boilers
And more
Furniture
Did you know that you can recycle old furniture? The bits of fabric, wood, metal and other components don't have to go straight to the landfill, even if the furniture itself is no longer usable.
Furniture removals will help you get the old, stained couch out of your home and disposed of properly, with the recyclable parts going to processing centers.
With furniture removals, you have an easier way to deal with your unwanted furniture:
Couches
Recliners
Chairs
Tables
Desks
Beds
Vanities
Islands/countertops
E-Waste
In most states, it is illegal to throw out e-waste—items like computers and tablets contain toxic components that leak into landfills and pollute the surrounding environment.
The best way to deal with your unused electronics is to recycle e-waste. However, not everyone has the time to find a recycling center, schedule a drop-off, and transport their electronic devices.
With e-waste removals, you can find an easier way to get rid of:
Personal computers
Desktops
Tablets
Smartphones
Keyboards
Mouses
Television sets
Modems
And more
Scrap Metals and Wood
If you love home improvement, chances are you have a pile of scrap wood or leftover metal pieces lying around the yard.
Throwing these out with the trash isn't an option as most garbage processing centers will not accept treated woods or metals. But with junk removal services, you can have a hands-free solution to eliminate your scrap materials.
Whether you're a DIY home improvement warrior on the weekends or a construction crew manager, these services can be a great way to "scrap" unwanted scrap metals and woods, including:
Treated wood
Wood from old structures (sheds, houses, construction, etc.)
Metal from junk vehicles
Metals from manufacturing
What Items Do Junk Removal Companies Take?
Junk removal companies take a wide range of goods. The specifics will often differ from company to company. Some common examples of what you can expect most junk removal companies to clean will include:
General electronics
Junked vehicles
General trash
Kitchenware
Cooking equipment
Waste
What Items Don't Junk Removal Companies Take?
While this may differ from company to company, many removal companies will not remove the following kinds of items:
Gasoline
Household cleaners
Oils
Paint and paint cans
Items infested with bugs
Hazardous waste
While the reasons differ on a company-to-company basis, they will often include worries about the health of their employees and an inability to dispose of the items properly.
The best practice here is to contact the company and ask if they have a list of items they won't take. Even if they can't handle the items for you, they may be able to recommend a provider who can.
What Do Junk Removal Companies Do With the Junk?
Removal companies will generally take the waste to the appropriate processing locations. However, some companies have stepped up their efforts to use eco-friendly solutions recently.
An example is the new Nixxit sorting warehouse in Oakland. Workers at this processing facility donate items in good condition to local charities or sort items for recycling. They uphold the company's commitment to recycling 80% of the items it receives.
With these commitments to environmentally friendly practices, you can rest assured that your unwanted items or trash will not sit in a landfill and contribute to pollution.
How Much Does Junk Removal Cost?
Junk removal services will likely charge customers based on the clear-out service. Many factors determine how much junk removal will cost, including the type of removal service, the volume of waste, the size of the job, the size of the truck needed, and the number of workers involved in the clear-out.
Considering these variables, it is reasonable to anticipate that hiring a junk removal service will cost at least $120 starting for a single item in most states, if not more and go up from there.
Conclusion
A junk removal service helps you get rid of waste in the best way possible in keeping with local laws and environmentally friendly practices. If you require a junk removal company, call Nixxit. Expert removers and a free, no-obligation quote are only a phone call away!
Need Help with Junk Removal in the Bay Area, CA?
Nixxit Junk Removal can help with your junk removal needs in the Bay Area.
Full-Service Junk Removal and Sorting
We Do the Heavy Lifting and Loading
Locally Owned and Operated
Donation and Recycling
Same Day Appointments Available!
Get Started