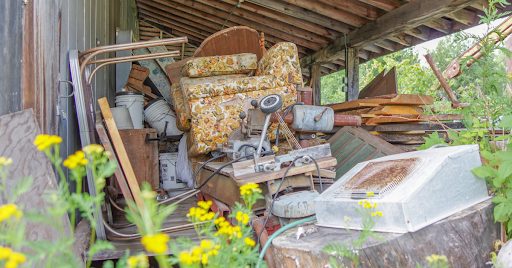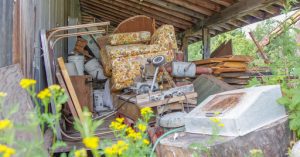 Collecting items is a regular hobby for many Americans. However, it becomes a problem when it becomes too much and impacts health and lifestyle.
A hoarder's house presents numerous health hazards, and when it comes time to clean, it can seem an impossible task. But it doesn't have to be.
Here, we lay out how to clean a hoarder's house step by step. Read on to learn the fastest way to manage this process so that you can restore the home to a clean and safe state.
How to Quickly Declutter a Hoarder's House
1. Make a Plan
Inveterate hoarders have let the house get like this because they have a problem. The tricky part is dealing with the hoarder. The junk is the easy bit.
The fastest way to clean a hoarder's house is if the hoarder isn't there. Assuming this is not possible, then the biggest and most time-consuming challenge will be to get them to agree to declutter and clean in the first place.
Excessive hoarding can indicate mental health conditions such as hoarding disorder, depression, or OCD, so don't ride roughshod over the hoarder's feelings. Agree on a plan with the hoarder that works for them.
Making a plan is about agreeing on the rules. You won't want to throw anything away without referring to the hoarder first. However, bear in mind that they will want to keep everything, which can slow the progress.
2. Create Different Storage Areas
Initially, one of the biggest problems is the lack of space within which to work. That's why organization is essential before you start.
Find space to put junk for disposal and items that will go to charity or recycling. Items for charity must not be contaminated. Oftentimes, hoarder homes can have a build up of extreme grime or animal feces. These items must be set aside for disposal as charities can not accept these.
3. Clear Hallways and Walkways First
Before tackling each room, make sure that you can move around the property and take the stuff away as garbage or store it elsewhere.
Hoarders often have rubbish piled floor to ceiling, even in the hall or upstairs landing. Clear these areas first so you can move quickly around the house.
4. Work Room by Room
Try and start with the rooms which you perceive to be more accessible. That might be because they contain less junk, or the type of material in them makes it a quicker job.
Everything has a designation:
Keep
Dispose
Recycle
Charity
If you are working with the hoarder, you may find that the 'keep' pile is getting larger and larger, which is where it gets tricky.
Keeping everything is what a hoarder will want to do, so you need to devise some rules like, if you haven't used it or read it in the last year, then it goes out to the trash.
You can have a 'not sure' pile, but they are only allowed to put in so many items per room. Setting strict limitations gets them to filter through and decide what they really want to keep.
5. Clean the Room
A room can only get a thorough clean when it is empty, so remove everything, even items you intend to keep.
Deep clean and disinfect all surfaces. You cannot adequately clean some items, such as old fridges, soft furnishings, and especially mattresses. Don't waste time trying to clean unsalvageable things.
Wear complete protective equipment and a mask to protect yourself from contaminants, plus any harsh cleaning agents or chemicals. Remember, even the average home can contain dangerous germs, but the health hazards can be astronomical with a hoarder's home.
Frequently Asked Questions
How Long Does It Take to Clean a Hoarder's House?
How long the process takes will depend on the severity of the hoarding and whether you attempt the whole project yourself or hire a professional team.
If you are working without the hoarder during the time of the cleanout, it's much easier to estimate how long it will take to clean the property.
However, working with the property owner can make the process at least three times as long because they will pause and consider every item before deciding what they want to do with it.
Once the property is clear, it should only take a couple of days maximum for a complete and thorough deep clean. The house will likely be filthy as hoarding makes it impossible to clean properly.
A full declutter and deep clean will take around 4-5 days, depending on the size of the property. Keep in mind this timespan is how long an experienced professional team will take. If you are attempting the cleanout yourself, it may take much longer.
Conclusion
If you are looking at a really dirty house full of junk, hiring a team of professionals can be more manageable. Sometimes, if you are dealing with a family member who may take your intervention very personally, bringing in outside help is the fastest solution.
Dedicated junk removal removal and cleaning companies have all the right cleaning equipment and disposal solutions, so they are quick and efficient.
Ready for a complete clean-out? Call Nixxit today for hoarder clean-out services.
Need Help with a Hoarder Cleanout in the Bay Area, CA?
Nixxit Junk Removal can help with your hoarder cleanout needs in the Bay Area.
10+ Years of Experience Working with Hoarders
Locally Owned and Operated
Sensitive and Discreet Approach
Full-Service Removal and Sorting
Donation and Recycling
Get Started