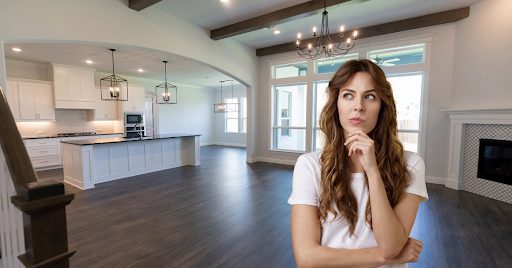 The debate of whether homes sell faster when empty or staged is a long-standing one. There are certainly pros and cons for both methods, but the general opinion is that staged houses are "easier" to sell. However, that doesn't mean there isn't any benefit of cleaning out before listing your property on the market.
We'll cover everything you need to know about selling an empty home in this post. You'll also learn a few tips on achieving more success when selling a cleaned-out house.
Is It Easier to Sell Empty Homes?
In short, emptying your home can make it easier to sell rather than leaving it as it is. However, staged houses may attract higher offers and decrease the time the house sits on the market. The reason being is that potential buyers need to be able to visualize themselves living there. If the home is completely vacant, it will be challenging for them to get a homely feeling while inside the property.
That's why realtors recommend staging your property with neutral furniture before you start offering open house tours. Doing so will make it easier for potential buyers to make mental notes on how they would set up and arrange the property if they were to buy.
Should You Empty Your Home Before Selling?
If your goal is to sell your home as quickly as possible, there are a lot of benefits to emptying it first. It will make the property appear cleaner, for starters, which is more attractive to potential buyers. You won't need to worry about lingering boxes, trash, or personal belongings that might hinder the home's look.
It also can be much easier to empty the house if you've just inherited it and don't have time to sort everything and stage it.
Finally, clearing out the property can help you uncover pests, debris, and other unclean items that might put off potential buyers when they visit the house for a showing.
How to Sell an Empty Home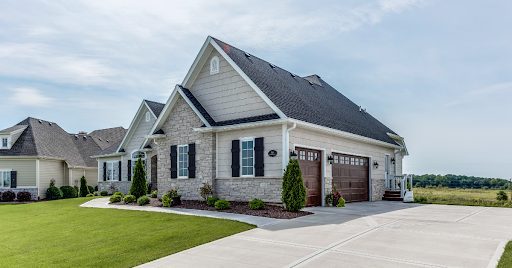 There can be numerous advantages to selling an empty home, but you need to do it properly. Here are some tips to help ensure your success:
1) Spice Up the Curb Appeal
Curb appeal is what attracts buyers when viewing the property from the sidewalk or street. Since you won't have anything inside the home, you must make an excellent first impression, starting with the exterior.
The property should look impeccable as soon as potential buyers pull up to the house. What's more, a better curb appeal can potentially increase the value of your home.
Although boosting curb appeal isn't incredibly easy, it's not drastically difficult either. Here are some ways to help improve the curb appeal of an empty house:
Routine Yard Care—The yard is one of the first things people see. You don't want messy grass and rugged bushes confronting potential buyers when they see the property. Instead, hire professional landscapers to tidy the yard every two weeks. While this might cost you a bit of cash, it will be well worth it.
Apply Fresh Paint—You don't need to repaint the entire house, but applying some fresh paint on the front door doesn't hurt. Also, touch up any areas like the trim to help enhance your home's aesthetics.
Add Mulch—Adding mulch is an excellent way to prevent weeds from growing and just makes the property look well-tended.
2) Repair Minor Damage
All the scratches, cracks, stains, and peeling paint will be easily visible when a house is empty. Even if they are superficial issues, they can deter buyers. As a result, you should take the time to make the necessary repairs and fix any problems that might deter potential buyers.
Touching up paint on the walls, floors, cabinets, and ceiling is an excellent place to start. Also, look for missing light switch plates, burned-out bulbs, etc. Tending to small details can go a long way to making the house look inviting and fresh.
3) Give Everything a Deep Clean
Dust and dirt will stand out in empty rooms, so it's best to give the home a good deep cleaning.
Remove any dirt or grime that might be visible from windowsills, walls, ceilings, sinks, tubs, etc. Wash the windows, light fixtures, stove, microwave, and more. Steam clean carpets and mop and wax hardwood flooring
Don't forget closets, under sinks, and other areas usually overlooked during weekend housecleaning. Prospective buyers will look into all these areas, and you don't want to give them a reason to walk away in disgust.
If all this sounds overwhelming, you can call professional cleaners instead.
4) Get Rid of Junk
You might think that removing furniture and personal belongings means you've emptied the home, but if you have junk and trash sitting on the property—even in the garage or backyard—it can scare away buyers.
Make sure that the house and the entire premises are genuinely empty of junk. You can donate, recycle, or toss unwanted items. You can take more oversized items to the appropriate processing center, such as woodpiles or scrap metal.
The most stress-free way to remove junk is to call in a junk removal company. They can sort all the unwanted items for you.
5) Partner With the Right Real Estate Agent
Choosing the right real estate agent will significantly increase your chance of selling your empty home quickly. Make sure to ask agents detailed questions about their experience, specifically with selling empty homes.
Realtors can help boost your listing and attract potential buyers. Furthermore, a reliable agent will help seal the deal and get the best offer possible.
Some real estate agencies also offer cleaning services and furniture for staging. Be sure to utilize these services to help make the selling process smoother.
Frequently Asked Questions
Do Houses Show Better Empty?
While an empty house may show more available space, it can raise doubts for some potential buyers. For example, they may not be able to eyeball whether their California King bed will fit in the master bedroom. That's why staged properties tend to sell more quickly.
Conclusion
Selling an empty home can be beneficial, and for some, it's unavoidable. Follow the tips above for a smoother process.
If you have unnecessary junk that needs to go, check out our junk removal services. Nixxit offers eco-friendly junk removal for homeowners, and we'd love to help you next!
Need Help with a Property Cleanout in the Bay Area, CA?
Nixxit Junk Removal can help with your property cleanout needs in the Bay Area.
Full-Service Removal and Sorting
Locally Owned and Operated
Donation and Recycling
Same Day Appointments Available
Get Started