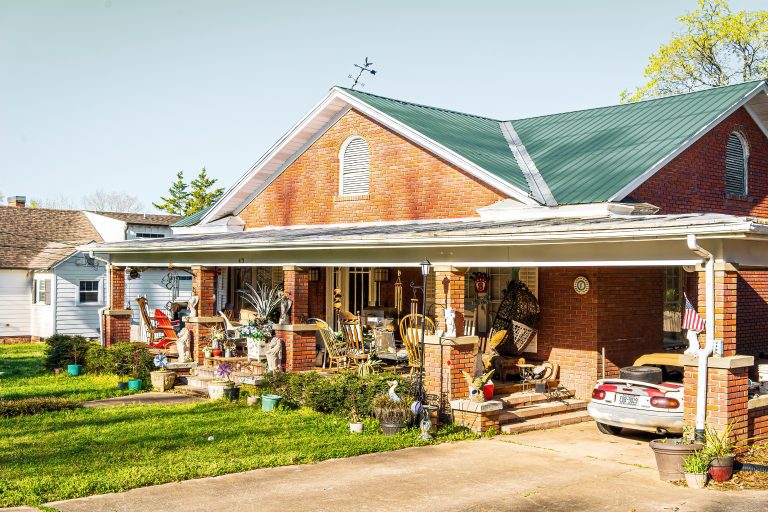 Hoarding is a psychological condition where a person seeks to retain items for extended periods regardless of their value. That might not sound entirely bad on the surface. However, when those items become too much that they overwhelm the person's home, it can cause safety and health problems.
Cleaning out a hoarder's house can be a massive undertaking, but it is necessary. Whether a person who hoards has finally decided to change their situation, or desperate family members or friends have given them no other choice, it's a task that requires a whole-house clean-out.
At this point, it's best to bring in professional cleaners, but the costs can vary depending on several factors.
How Much Does It Cost To Clean a Hoarder's House?
The first and often most challenging step for hoarders is to admit that they have a problem, but after that, it's time to seek help. Assistance might come from family and friends or professionals who deal specifically with the situation.
When it comes to the actual job of cleaning, it's hard to put a ballpark figure on it. Costs usually start at around $2 per square foot to clean a hoarder's home and can go up from there.
A cleaning service will typically estimate costs on-site and after a very thorough evaluation. Needless to say, the more stuff, the more dangerous, and the access limitations, the higher the price will be.
Factors That Can Affect Hoarding Cleanup Costs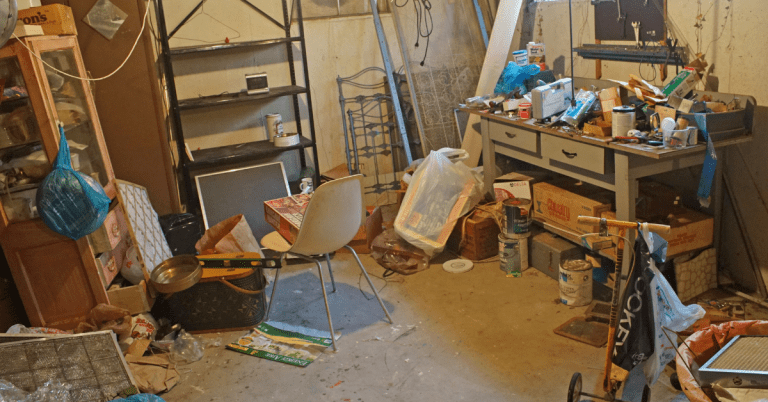 Several factors can affect hoarding cleanup costs, ranging from the size and scope of the job at hand to the difficulty, location, and type of house involved.
What is actually in the house can also hike up costs, and if hazardous material is on the property, this will almost certainly also raise prices.
Scope
Probably the most significant determining factor is the size and scope of the cleanup. Not all hoarders are alike, with some far more rigorous about what they keep than others.
With this in mind, the term 'hoarder's house' can vary wildly, from a dirty property with plenty of easily disposable objects to somewhere that is difficult to move in, let alone work and clean.
The scope also depends on whether the person intends to continue living in the home or if they are or have moved out. Estate clearing is different from cleaning a house due to court-ordered rulings, so the project's scope will undoubtedly affect the costs.
Dangerous Material
If a house contains dangerous material, it will undoubtedly result in a higher cleaning fee because the cleaners may need specialist equipment.
Dangerous materials might include old chemicals sitting around for years, medicines, machinery, exposed asbestos, and plenty more that require proper equipment and disposing of in specific ways.
Depending on the hazardous waste, you also might not be able to throw it in the regular trash. Your local waste management handler will have a list of items they do not accept. Throwing away hazardous materials through specialist centers may accrue additional fees.
Type of House & Condition
Cleaning a single-story home is significantly easier than a four-story townhouse, even if both contain the same amount of trash. The type of the house could dramatically affect the cost of cleaning, and it will mostly come down to the amount of time added from traipsing up and down the stairs.
The condition of the house is another critical factor. If cleaners need to tread on loose or damaged floorboards carefully, it will slow down the whole process, meaning they will need to be there for longer.
Difficulty
This point ties into the previous factors. Cleaning services will carefully calculate how many hours are needed to clean a property, which will encompass all of these factors mentioned.
Gauging difficulty can vary, but it will often come down to the volume of items stored in the house and how quickly cleaners can remove it all. Hundreds of thousands of tiny objects scattered around the house will undoubtedly take significantly more time to remove than thousands of bottles all kept in cardboard boxes.
Disposal or Storage
Things can get a little complicated when disposing of the items removed from the hoarder's home. You might consider that it would all go straight in the trash, but legally speaking, they are still somebody's property.
Sometimes friends and family will arrange to store items removed from the house for a period, which allows the owner to retrieve items if they wish. If this is the case, storage space will need to be rented from another company and this additional cost should be considered.
If items are contaminated or garbage and go straight into the trash, the cleaners will most likely include disposal with the cleaning service. If items are in good condition and can be donated, this additional time will be factored into the total cost as well.
Location
This point might not be immediately apparent but shouldn't be overlooked. Tied into cleaning costs are transportation costs for getting rid of the junk.
If the home is in the middle of a major city, the cleaning service probably doesn't have to travel far, but you should expect higher costs if the house in question is in a remote location.
Conclusion
Estimating the cost of cleaning a hoarder's home can be a complicated process, but hopefully, with this guide, you will at least have a rough idea of how we would come to an estimate.
Hoarding is a serious condition that affects thousands and can cause plenty of pain and suffering, but rest assured that Nixxit Junk Removal is here whenever you need us. Our junk removal services are judgment-free, and we offer cleanouts that are ethical and environmentally friendly for a reasonable cost.
Call Nixxit now for our hoarder cleanout services.
Need Help with a Hoarder Cleanout in the Bay Area, CA?
Nixxit Junk Removal can help with your hoarder cleanout needs in the Bay Area.
10+ Years of Experience Working with Hoarders
Locally Owned and Operated
Sensitive and Discreet Approach
Full-Service Removal and Sorting
Donation and Recycling
Get Started